Problem
Everyday we are overwhelmed with a bunch of small tasks, which steal all our energy and time, but the truth is a very small number of them are really important for us strategically. Meanwhile, our life goes on, and with it goes the time that we set aside to achieve what is really important to us.
We are surrounded by a huge number of tools that help us to plan our day or week, but none of them helps us to plan the rest of our lives. As a result, many people live their lives in a senseless race for the satisfaction of immediate needs and the solution of small tasks just because they do not have a chance to look at life from a bird's-eye view and tune in to the achievement of what they really dream about. It was so until Timestripe appeared.
Product
Timestripe is a personal calendar & planner web app, which helps people realise their lifetime scale, wakes them up from wasting their time. Timestripe pushes people to set really important goals and motivates users to start conscious life journey.
Once authorized people have access to their personal calendar, which demonstrates the elapsed and remaining lifetime on the basis of data on average life expectancy. Users make lists of important goals and schedule tasks that will lead to their achievement. The system not only helps to create a dry lists of tasks, but also to assess the plan in a time context.
In Timestripe there is a system that allows people to find suitable ways to start the changes in their life with the aid of interactive tips, motivational quotes, information about the lives of great people, etc. This features are especially useful for those who are in difficult situations, can not find motivation to move forward their dreams.
Minimalistic interface sets environment for a constructive and honest conversation with yourself. This facilitates a productive search and the exact wording of what is really important to you. Timestripe is the most comfortable tool for conscious planning of your life and bringing it back in order.
Fashion Brand
There is a store in Timestripe, where users can buy fashionable apparel and other cool stuff. Besides exceptional style and quality, an important feature of these things is personalisation: stuff is made to fit a specific person, based on his personal life calendar. Users, who have decided to change something in their lives, may order a products with a beautiful reminder of this decision to better feel the pulse of life and never forget to live the life of their dreams. Timestripe products are also a great gift for friends and relatives, who need to charge motivation.
Features
Interactive goal set assistant
Tag system, that allows to split goals into categories
Reflection mode
Sub-tasks (soon)
Crystal clear design
Personalized apparel and stuff
Strong cryptographic protection
Meditative modes with inspirational quotes
Interactive biographies of celebrities (soon)
Future plans
The team is inspired by the people's stormy reaction and the numerous positive reviews. А number of key improvements and enhancements (such as mobile applications development) is planned. These steps are intended to make Timestripe even more convenient for everyday use product, which will improve lives and change the fate of thousands of people around the world.
Timestripe is something, that goes beyond a single web application. It is a story about a conscious and responsible attitude to life. And we will continue to tell this story with a range of various projects.
---
More than 2000 beta testers participated in Timestripe early access program. Here are some reviews:
This is at once macabre, pragmatic, and motivating. Great idea.
Ken Wallace (@boaticus)
Timestripe is divine.
ya Maximov @yamaximov
The interface is beautiful. Very well thought out content (Shie got me all pumped up to get shit done) The overview idea is amazing.
Thomas Mak @mon
Timestripe beta kicks ass... So little time, so much to do.
Mihaek Tomic @tomic_mihael
By the way, timestripe is excellent. Nothing motivates like the impending and inevitable death.
Maksym Lupashenko @_snowdenny
Timestripe is cool. Makes you think about the time.
Evgeny Starikov @strcv
You have improved my life.
Max Nagliy
Generally cool thing — it makes you think and in general, motivates. Immediately want to start doing something.
Georgy Davitaya
Funny how this way of looking at the calendar makes you want to plan something and take action!
Joao Piedade @jp3dro
Looks absolutely great!!
Jochem Gietema @gietema
A calendar app made in Russia is in no way chill (as expected)
Anthony V. @fascinated
This is so depressing I love it
Max Barnash @judahomie
Timestripe cross out the days, minutes, hours, years... very motivating calendar.
@GrawlCore
Very cool.
Artut Dubro @memphys
Really excited about how Timestripe will help me think more bigger picture.
Taylor McKnight
Timestripe gives you a disturbingly pleasant feeling of memento mori. Love it.
@_kramsee
Attraction and horror room. Very, very scary.
Sasha Yakovlev
Exactly what I've been looking for!
@o_drozdenko
This is the best motivator and personal effectiveness trainer.
Konstantin Evstratenko
Timestripe just made me realise how potentially short my life can be. It's a hauntingly beautiful app that I highly recommend.
Raden Sucalit @brownmestizo
Amazing project for setting goals in the context of your life
Valentin F @kuschilop
Spotless, I would say.
???
This is more than just a calendar. It is a personal trainer who is not sleeping, not eating, and no distracted from my life. Guys, there are no words. Applause!
Sergey Sukhov
If we consider this project as a motivating planner, it is definitely the most motivating and it does affect your desire to move faster. Running second before the deadline work vey well, a strikeout principle is always reminded of the non-return and also pushes the activity.
Lylia P
This is the best calendar.
Maxim Ilyahov
---
Timestripe project is developed and maintained by a group of friends who share a zest for life and an obsession with design, technology and fashion.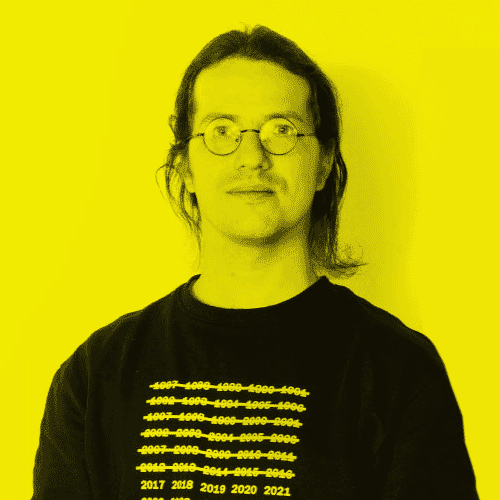 Anatoly Burov is a Saint-Petersburg-based developer and designer. Born in 1985 in Saint-Petersburg, Russia. Driven by intellectual beauty, fascinated by curious people, trying to make the world around a nicer place.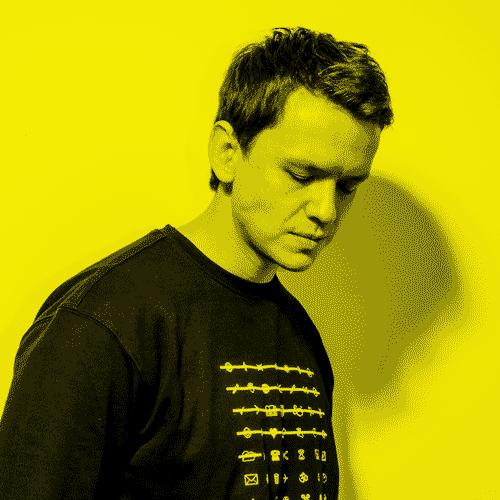 Sergey Kulinkovich is a moscow-based art director at Art. Lebedev studio. Born in 1986 in Minsk, Belarus. Always looks forward to meet new people, ideas and opportunities to create something beautiful.
mediakit
All high resolution media are available in Dropbox folder