I have a lot
of time
Not really. If you take the number of years you have lived and subtract it from the average life span, you will be surprised how little time is left to achieve your goals. Timestripe shows how fast the time flies and motivates you to start implementing your dreams and goals today.
Hover over the year
How old will you be in 2030? What is the best time to buy a new car? When will you pay off the mortgage? Timestripe will tell.
Crystal-clear design
The minimalist interface allows for a constructive and honest conversation with yourself and helps to find the exact wording of what is really important to you.
My daily
tasks are really
important
Every day we get overwhelmed with a bunch of small tasks that steal our time and energy. The truth is, only a small number of them are important to us strategically. Meanwhile, our life goes on, and with it goes the time that we set aside to pursue what really matters.
Timestripe helps you set a list of goals and schedule the tasks that lead to achieving them. The system allows you to not only create to-do lists, but also view your plan in a lifetime context.
You are a star
Manage your life. Schedule achievements on any day you want. Take a deep breath and look back at all that has been done. Review the tasks you have completed in reflection mode to achieve better results in the future.
Use hashtags
There is a lot of important stuff to do in all areas of your life: career, finances, relationships, fitness, fun. Just type # anywhere when you set a new goal. Manage your #life, #money, #career, #travels or #anything_you_want!
Achieve more with Timestripe
At the moment we are testing Horizons – brand new life calendar mode, that will help you stay focused, while seeing the big picture. Join free trial for the Beta period and have a clear vision of what little goals you have to achieve on the way to your big dreams.
Climb to your dreams
Big goals require a good plan, consisting of small, measurable and clear objectives. Now Timestripe helps you climb to your dreams! Introducing the Timestripe Climbs: smart educational programs for all kinds of goals. Fitness and health, finance and career, relationships and awareness.
And other beautifully crafted features

Timestripe Clock
A beautiful meditative mode designed to help you fight the mess in your life and achieve a balanced state of mind while watching how your time flows. Take a look at the preview version.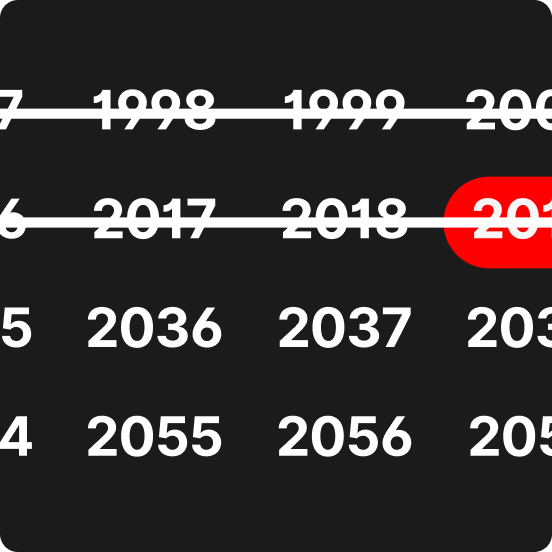 Dark mode
Calm your eyes at night: the timestripe supports your favourite dark mode. And, as always, it's even more beautiful in the dark.
Mobile experience
Set new goals, make notes and review your plans wherever you are with the help of the mobile-friendly adaptive layout.
User Reviews
More than 50,000 people used Timestripe to change their lives for the better.
Mihaek Tomic @tomic_mihael
Maksym Lupashenko @_snowdenny
Raden Sucalit @brownmestizo
Credits
Timestripe project is developed and maintained by a group of friends who share a zest for life and an obsession with design, technology and fashion.
Terms of Service & Privacy Policy
Presskit with beautiful images, videos and information
We will be happy to hear from you. Don't hesitate to send us your ideas and comments — info@timestripe.com