Climb to your dreams
Big goals require a good plan, consisting of small, measurable and clear objectives. Now Timestripe helps you climb to your dreams! Introducing the Timestripe Climbs: smart educational programs for all kinds of goals. Fitness and health, finance and career, relationships and awareness.
Explore Climbs
Achieve more with Timestripe
Horizons is an innovative calendar mode, that help you stay focused, while seeing the big picture. Join Timestripe today and get a clear vision of what little steps you have to make to release your big dreams.
And other beautifully crafted features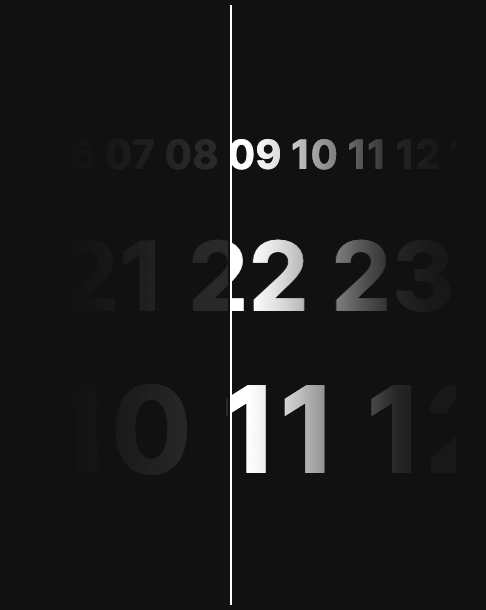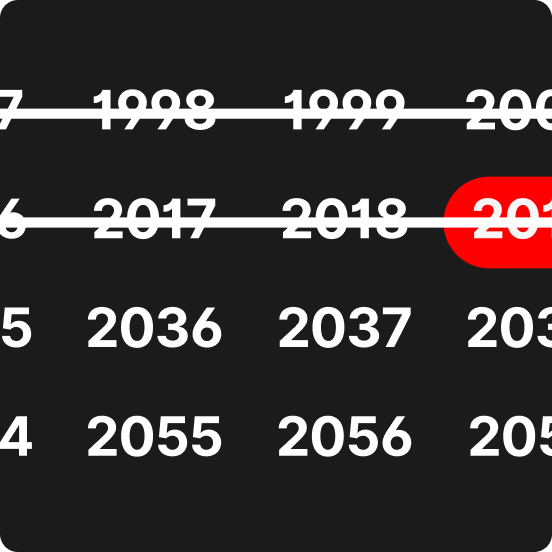 Dark mode
Calm your eyes at night: the timestripe supports your favourite dark mode. And, as always, it's even more beautiful in the dark.
Mobile experience
Set new goals, make notes and review your plans wherever you are with the help of the mobile-friendly adaptive layout.
I have a lot
of time
Not really. If you take the number of years you have lived and subtract it from the average life span, you will be surprised how little time is left to achieve your goals. Timestripe shows how fast the time flies and motivates you to start implementing your dreams and goals today.
From birth till the end
Once authorized, you will have access to your personal calendar that shows the elapsed and remaining years based on the average life expectancy data.
Hover over the year
How old will you be in 2030? What is the best time to buy a new car? When will you pay off the mortgage? Timestripe will tell.
Crystal-clear design
The minimalist interface allows for a constructive and honest conversation with yourself and helps to find the exact wording of what is really important to you.
User Reviews
More than 50,000 people used Timestripe to change their lives for the better.
Mihaek Tomic @tomic_mihael
Maksym Lupashenko @_snowdenny
Raden Sucalit @brownmestizo
Credits
Timestripe project is developed and maintained by a group of friends who share a zest for life and an obsession with design, technology and fashion.
Terms of Service & Privacy Policy
Presskit with beautiful images, videos and information
We will be happy to hear from you. Don't hesitate to send us your ideas and comments — info@timestripe.com